I just wanted to check in and see how everyone's doing. I know that these times are very unsettling and can be overwhelming. You may be one dealing with job loss. Or perhaps you suddenly find yourself homeschooling. Maybe your state has issued a Shelter in Place Order. Or maybe you're getting awfully close to running out of toilet paper!
This is truly a time that is unlike any we have experienced in our lifetime. As I type this, my father-in-law is alone in the hospital, dealing with some life-threatening side effects of the pancreatic cancer he was diagnosed with back in 2017. None of us, including my mother-in-law, is allowed to be down there with him, and we have not had a great deal of communication from the over-taxed staff. How can they possibly have time to call us to check in when they are overwhelmed with patients and not enough personnel?
Even though we've had some nice spring days, it's hard to stay home. We want to enjoy the farmer's market, take a walk in our beautiful downtown, and use our state park passes my parents gave us for Christmas. We moved to a neighborhood right next to my parents' house, so we could be closer to them in case they need us or we need them, and we haven't been able to see them in weeks. My mom fell and broke her elbow, and I couldn't go over and help her take care of her dogs. It is truly frustrating when we start listing all the ways we are being inconvenienced.
And I'm sure each one of you could share your own story about how this pandemic has upended your life, created havoc, caused fear. Perhaps you or someone you love has been directly hit with this virus, and the unknown is overwhelming you. How do we answer our children's questions and fears when we can't even answer our own?
We could sit here all day and dig ourselves into quite a hole of fears and what-ifs. So, let's turn around and lift our hearts to the One Who does have all the answers to this, Who has numbered our days, Who counts the very hairs on our heads and promises to meet our every need.
Look at the birds of the air: they neither sow nor reap nor gather into barns, and yet your heavenly Father feeds them. Are you not of more value than they?–Matt. 6:26
I have enjoyed sitting out on our screened in porch and watching all the birds that enjoy our yard. The elderly lady who lived here before us took very good care of the yard and has many flowers and trees that attract birds of all sorts. I love to see them swoop in every day and sing their songs to their Creator. They worry for nothing. They come into our yard expecting their next meal and leave contented. They don't look after what's going to happen tomorrow. They simply look at the immediate need in front of them and wait for their Master to fulfill it.
And my God will supply every need of yours according to his riches in glory in Christ Jesus.–Phil. 4:19
In my Bible reading, I've been spending a lot of time with the Israelites. Now there's a people with an interesting story to share! But I keep coming back to the unique ways that God provided for them. He divided the water in the sea for them to walk right through on dry ground. He provided a cloud of protection by day and a warm fire by night. He protected them from their enemies.
And as we all worry if we're going to run out of food and start hoarding every item as soon as it hits the shelves, I'm reminded of how God rained manna from Heaven to feed them and caused cool, sweet water to flow forth from a rock in the desert to quench their thirst. This is our God. This is the same God Who is watching over us now. And if we believe that He rained down manna in the wilderness for His people, then why aren't we believing those things now?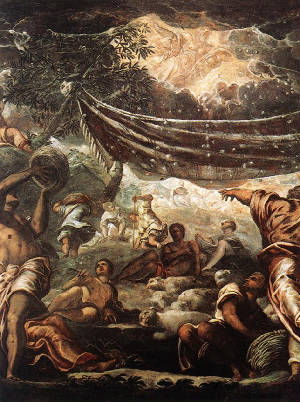 I have been truly convicted over the last several months (even before this pandemic) about my lack of faith in God's ability to still perform miracles today. I wrote a story for our local newspaper about a church that is in the ministry of healing. My knee-jerk reaction was to be skeptical that what they said was true. But can't God still heal?
I am in the middle of editing a book about a couple's journey to different churches in our region. One of the churches claims that one of their Bibles started pouring oil out of it and is used for healing now. Again, I was skeptical. But can't God make that happen? Can't God have a purpose behind a pandemic?
Somewhere along the way, we have become a skeptical society, doubting that the God of the Bible is still working and moving in unusual ways today. I'm not saying that we should be gullible or naive, but I do think that we have stopped believing that our God can do amazing things!
I don't know why He has allowed this pandemic. Perhaps it is, as many believe, that He is trying to draw us back to Himself. Perhaps He wanted to take away all of our crutches, all of our idols, and bring us to our knees, begging for Him to return to us. I don't know. But I do know that no matter how unsettled we feel or how out of control everything appears, "Jesus is the same yesterday, today, and forever" (Heb. 13:8). So, we have nothing to worry about. This world is not our home anyway!
But He doesn't expect us to sit idly by and just trust. He wants us to spring into action. This is a time that we can put into practice the second greatest commandment:
You shall love your neighbor as yourself.–Mark 12:31
How can you love your neighbor more than yourself? First and foremost, stay home. Nothing will show your neighbor more love than if you put aside your own comforts and desires and demonstrate that you are more willing to go the extra mile to ensure they are healthy and safe.
Secondly, check in on them. Just because we have to practice social distancing doesn't mean that we can't call each other, text, instant message, FaceTime, Zoom, etc. Your elderly neighbor may be needing someone to reach out to them. Your friend who battles with depression when times are good may really need someone to check in on them right now. And when you check in, don't spend the time rehashing what the media is saying or listing all of your worries and concerns. Connect with them to encourage them and build them back up. Reflect on the things you love to do together. Notice some of the positive about having to stay home right now. And stop to pray with them!
Therefore encourage one another and build one another up, just as you are doing.–1 Thess. 5:11
Thirdly, follow through with your check-up. Can you do lawn work for your elderly neighbor without coming into contact with them? Can you order groceries for someone and have them delivered? Can you still "take" a meal to a new mom or a family who has a loved one in the hospital by ordering a meal online? Send flowers, a gift card, or even just a card of encouragement. Get creative and have your kids help as well!
Finally, love your "neighbors" inside your own home. Our society is always living on over-drive, but now we have the opportunity to slow down and reconnect. You can cook together, eat dinner around the family table together. You can play board games and tell stories. You can work together on projects around the house. You can camp out in the backyard. You can spend one-on-one time with your children. This is the chance of a lifetime to get your family back! Don't miss it!
I know that it seems like we've been quarantined forever. But the truth is, we will eventually emerge from this trial. So, what will you have learned from this experience? What will you take away? A lot of wasted time and hurt feelings? Or a stronger family who loves each other deeper and values each other better? Will this virus teach us to cherish our loved ones more and not take for granted a single minute with them? Or will we just go back to the busyness of life, making promises to get together and never seeing those promises through? Don't wait until it's too late. And in the meantime, hold on to the hand of the One Who holds us in His.
So we do not lose heart. Though our outer self is wasting away, our inner self is being renewed day by day. For this light momentary affliction is preparing for us an eternal weight of glory beyond all comparison, as we look not to the things that are seen but to the things that are unseen. For the things that are seen are transient, but the things that are unseen are eternal.–2 Cor. 4:16-18