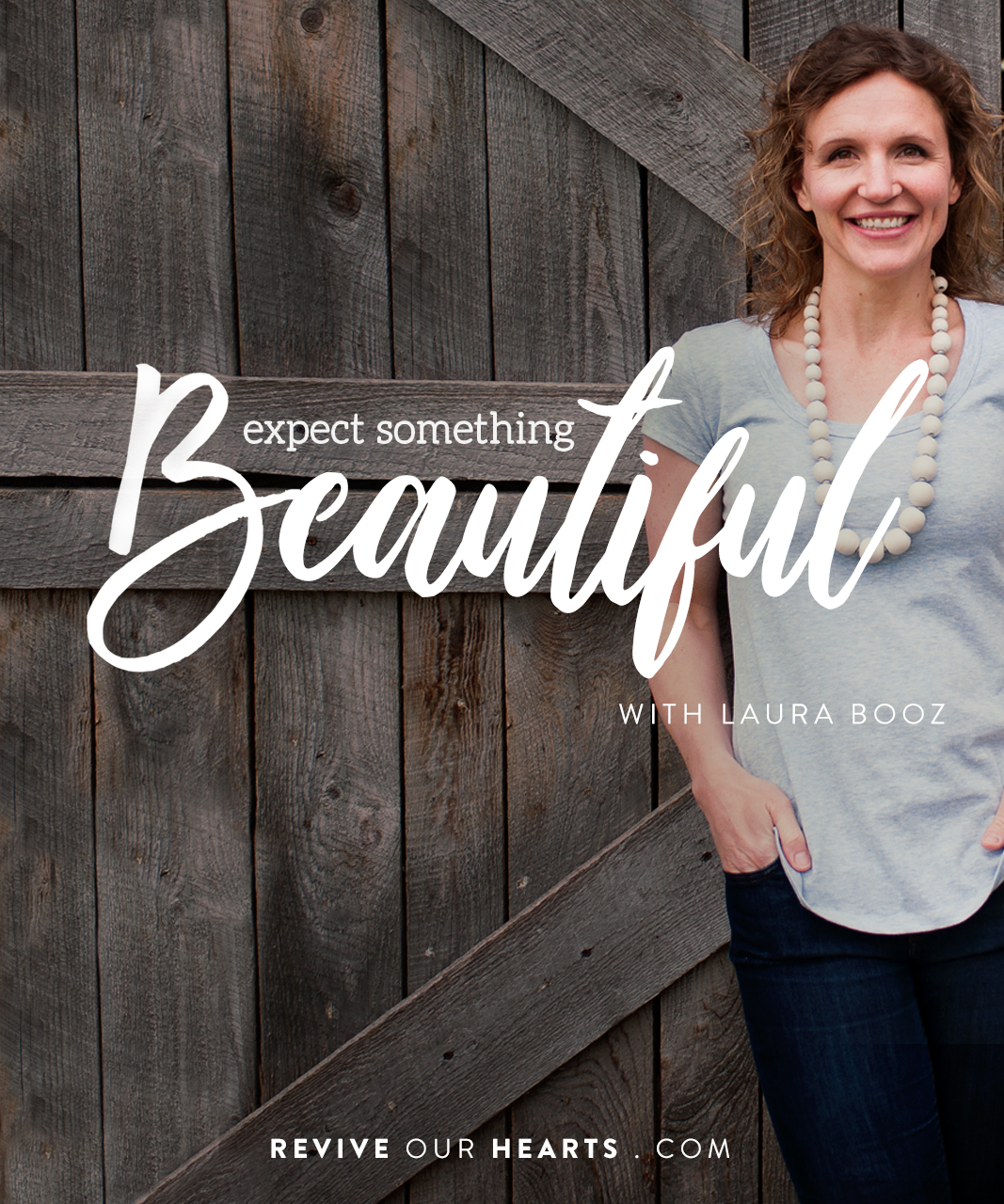 When we were little, my cousin Laura would come over to my house and immediately take charge. She was Laura Ingalls, and I was her sister, Mary. Or maybe I was the little sister, Carrie. It didn't matter. I was always caught up in Laura's imagination, playing along with the older cousin I adored. Although we moved away when I was just seven years old, I have many special memories from visiting Laura's home every winter and one summer when my older sister and I had the opportunity to go visit our family for a couple of weeks without our parents along.
Growing up, no matter what she was doing, I looked up to my cousin, amazed by how confident she always seemed and how she succeeded in everything she did. Whether she was trying out for a play or recording with her college acapella group (still one of my favorite CDs), Laura was someone I always admired and looked to for advice.
And one of the things that made her so special to me was how she always had an encouraging word for me. I was a klutzy, insecure, awkward girl, a middle child with severe middle child syndrome. When she came down for my sister's wedding, I was going through an especially dark time in my life and feeling especially low about myself. Concerned about the things I said about myself, Laura wrote me the most loving and encouraging letter to point me back to Christ. To know that even one person in this world could think or say such kind things about me broke through my hardened heart and led me back to Christ.
Now in motherhood, I find myself being encouraged once again by my dear cousin, whom I haven't been able to see in years but who continues to be a Christlike example as we both struggle on our journey through motherhood together.
In her new book, Expect Something Beautiful: Finding God's Good Gifts in Motherhood, my dear cousin, Laura Booz, reaches into the dark places of motherhood and urges each of us mothers to find beauty in the mess. Whether she's speaking to her season of infertility, dealing with a child ruining a special treat, or singing for joy that she isn't feeling in the moment, Laura shows us how motherhood is a beautiful calling and one that should be cherished.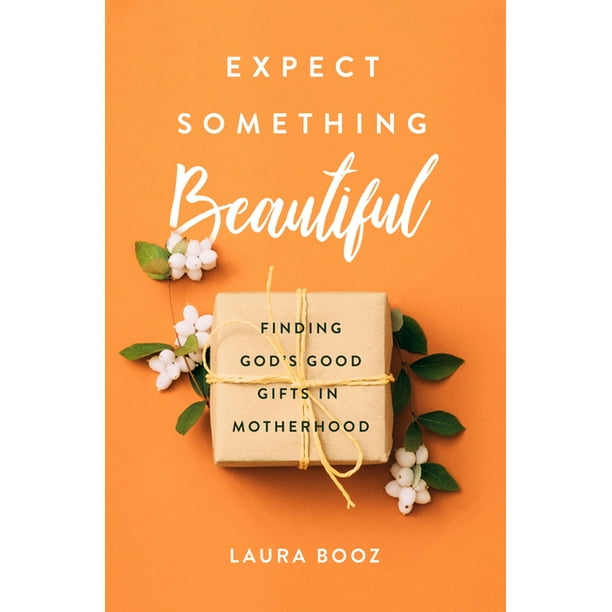 "I must confess, I get swept up in the busyness of everyday life and breeze by the goodness of God as if my life didn't depend on it," writes Laura. "Thankfully, this doesn't deter God from spreading a feast before me and welcoming me to sit down and eat."
In just fifteen chapters, Laura pulls out Scripture to speak to every mother, no matter what season of life her children are in. Each chapter ends with "Something to Cherish," "Something to Sing," "Something to Read," Something to Consider," and "My Prayer for You." In other words, a Bible passage to cherish, a new song to find on YouTube, a recommended book to help in mothering, questions to ask yourself, and more encouragement from Laura.
"We moms have this amazing opportunity to welcome truth, goodness, and beauty into our home and send unhealthy and unholy things on their way," writes Laura in her chapter, "An Appetite for Goodness." "It's powerful! It's life-changing! And it's a lifelong endeavor that must be texted with plenty of grace and wisdom."
Laura shares her own struggles with motherhood but shows the mercy of our Savior, Who walks beside us even when we fail, even when we give in to our flesh, even when we just want to crawl back under the covers after another sleepless night. And with each chapter, she shares Scripture to take us to the heart of our Savior and remind us Who God created us to be.
When I started this book, I had been struggling with panic attacks the closer bedtime came. We had recently gone through a season where every bad thing happened in the middle of the night. Fear had begun to creep its way into my dreams, and I have struggled with many sleepless nights as I worried and fretted over whether I would even be able to sleep! It was a vicious cycle that I could not seem to change. So, I decided that I needed something uplifting and Christ-centered to focus my mind on before I fell asleep. I was so excited when Laura's book came. Her words were a healing balm to my soul, and I purposed to listen to each of the songs she chose for that chapter.
One of the most challenging lessons I have taken away from this book is the challenge from Psalm 100:2: "Serve the Lord with gladness! Come into his presence with singing!" Laura pointed out how even when she was angry or depressed, she felt the Holy Spirit prompting her to sing. (And let me tell you, my cousin has a beautiful voice–hence the reason she was in an acapella singing group!) I usually have a song on my mind, but I have been challenged to change the mood in my home with music.
If you are looking for some encouragement in your motherhood journey, then I highly recommend Expect Something Beautiful. You will be blessed by this humble mother of seven (one who has already graduated to Heaven). And if you want to hear more inspirational words, you can also follow her podcast, "Expect Something Beautiful," a part of the Revive Our Hearts ministry.
Thanks for always encouraging me, Laura! You continue to be a blessing!