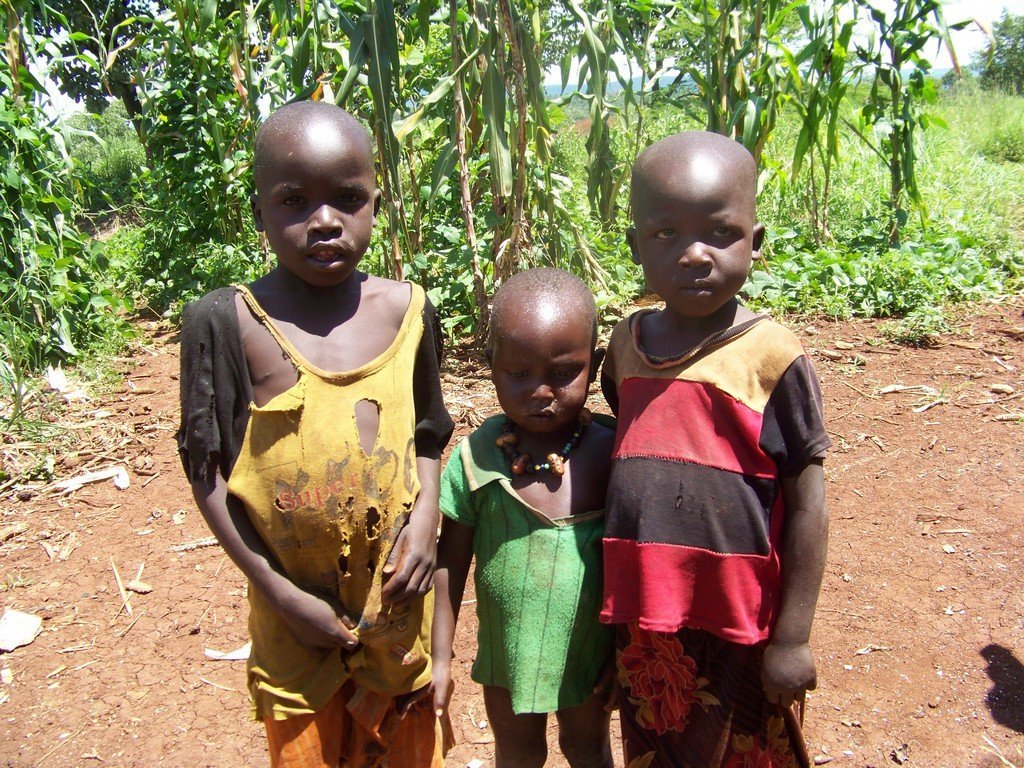 This week, several ladies I know are heading to Ethiopia to love the orphans there. I can't tell you how excited I am for them to go. These women come from comfortable lives. They have grown up in loving, godly homes. Many of them are happily married. Many of them have several children of their own. To go to a country like Ethiopia is way outside of their comfort zone. Yet, they go. And my heart and prayers go with them.
I can't help but think that we need more people who are willing to go like these women. We need more who will say, "I don't care that it's out of my comfort zone. Where You lead me, Lord, I will go."
There are over 130 million orphans in the world. According to American World Adoption, there are approximately 4.3 million orphans living in Ethiopia, a country that is ravaged by AIDS. Poverty dominates much of the country, which is about the size of Texas. The need there is great, but who wants to go to a country like that? It's certainly no tourist-destination!
Why do these women leave the comfort of their homes and the arms of their children and husbands to travel to such a destitute place? Because they have learned to look past their earthly comforts to a greater reward.
When the Son of Man comes in his glory, and all the angels with him, then he will sit on his glorious throne. 32 Before him will be gathered all the nations, and he will separate people one from another as a shepherd separates the sheep from the goats. 33 And he will place the sheep on his right, but the goats on the left. 34 Then the King will say to those on his right, "Come, you who are blessed by my Father, inherit the kingdom prepared for you from the foundation of the world. 35 For I was hungry and you gave me food, I was thirsty and you gave me drink, I was a stranger and you welcomed me, 36 I was naked and you clothed me, I was sick and you visited me, I was in prison and you came to me."37 Then the righteous will answer him, saying, "Lord, when did we see you hungry and feed you, or thirsty and give you drink? 38 And when did we see you a stranger and welcome you, or naked and clothe you?39 And when did we see you sick or in prison and visit you?"40 And the King will answer them, "Truly, I say to you, as you did it to one of the least of these my brothers, you did it to me" (Matt. 25:31-40).
The truth is that in our own flesh, we don't want to go to a destitute country to help orphans battling AIDS. We don't want to leave the comforts of our American home, where we know we can come home at night, veg out in front of the television, and feast on comfort food. We don't want to give up our vacation time to go to a place where we will be even more uncomfortable. We don't want to travel away from family and friends to help people we don't know. That is, unless we know the One we are doing it for.
Here it is, the Passion Week. During this week, Christ knew what He was preparing to do. He knew that the very people who had fanned him with palm branches would be the same ones spitting on Him, tearing His beard, betting on His clothing. The same people He was dying for would prove to be the most unworthy of His love. But He loved them anyway. He died for them anyway.
We love because he first loved us (I Jn 4:19).
You see, we can leave our comfort zones and love others where they are because He loves us. And because of the great love He has shown for each of us, we have no choice but to carry that love over into caring for others–especially the least of these, the ones who can't help themselves.
Maybe you can't take a trip to Ethiopia. Truth is, my heart is there, but that's not a part of God's plan for me right now.
But I do know that there are people right here who need to see God's love as well. There are people just a few neighborhoods over from you who may need a helping hand. They may live in a less-secure neighborhood, which means they need you all the more. There may be a shut-in who needs you to come by with a meal and the time to visit. There may be a single mom who needs you to mow her front lawn. There may be an elderly gentleman who needs a ride to the doctor.
As you start to make your Easter plans, can I encourage you to include someone outside of your normal circle of friends? People need Jesus, and they may be able to see Jesus in you.
And while you're at it, will you please pray for the team going to Ethiopia? They desperately need your support!